Repairservice
Repair and manufacture of lattice booms, jibs and booms. booms and jibs supplied immediately from stock. Would you like to know what else we can assist you with?
Boom repair
With over 30 years of experience, we have perfected our technique of repairing crane booms to a value equal to the original boom, even in high-tension areas.


We are experts in repairing both telescopes and lattice boom made out of high-quality types of steel. Seeing as manufacturers only supply new parts, this can deliver an enormous saving on cost and time.
After the repair has been completed, the CE testing of the crane is still valid, and we give guarantee on the performed repair. Ask us more about these repairs and guarentees.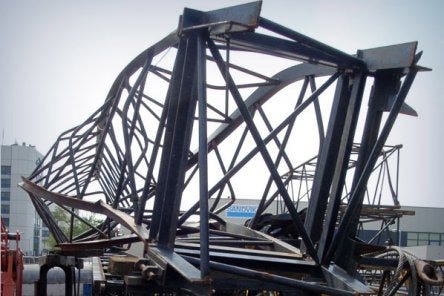 Repair
We offer telescopic boom repair for countless sectors, and guarantee first-class quality at all times. Our telescopic boom repairs are from renowned manufacturers such as Liebherr.


These brands are known for the flexibility of deployment, and have more than earned their stripes in the field. By working with these brands exclusively, we offer our many customers the best quality at all times, both in terms of products and service.


Discover our broad range of telescopic booms repair now, and hire the perfect company to meet your requirements!